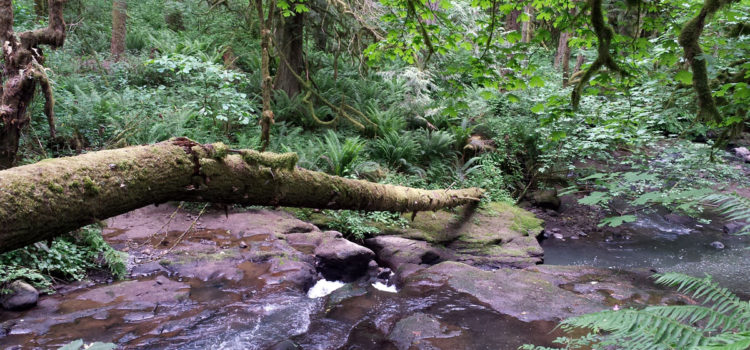 We have another trail that has been worked on a lot the past few years. The plans are for a 4-mile trail, 3 miles are done. My husband and I went this past year and it was very pleasant. You go to Boring and can park in their new city park on the north side of Rte 212 or you can go to the trailhead on the south side of the road behind the small market. There is a stoplight for easy crossing of the highway.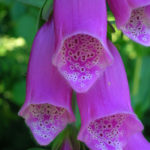 The first mile has been completed for a bit and the gravel is well compacted. The terrain is flat and is easy for children, older folks, bikes. Later in the day we found that it was at least 80% shade and more so as the day went on. Right now you are greeted by a sentinel of fox gloves on both side of the trail. It is a great place to take photos of flowers – various stages of development, lighting, grouping, etc. There are other flowers and plants I had to do a bit of digging to find names for. Think I got them all. Again, if I'm every wrong feel free to enlighten me. Always willing to learn.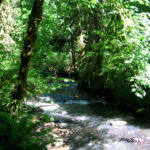 At one mile you come to a clearing just off to the left where you go into a small cedar grove and are able to get to the creek that you are following – North Fork of the Deep Creek. Very pretty area. Good place for a bit to eat, or drink or dabble in the water. This is where there has been a lot of upgrading and maintenance. There are fences here now to protect the fragile stream banks. Just past here you do pass along private property so please be respectful of boundaries. There is private property all along the trail not always clearly marked so just stay on the trail.
At the 3 mile mark you are at the end for now. It will take some money to acquire the land to complete the project which will end up taking you to Barton next to Barton State Park. It also appears that the last mile will be the most challenging as you will now have to descend down to the creek a fair distance. I hope they get this completed in a reasonable period of time. It will be a nice edition to activities at Barton Park and another great outdoor opportunity for Portlanders to enjoy.