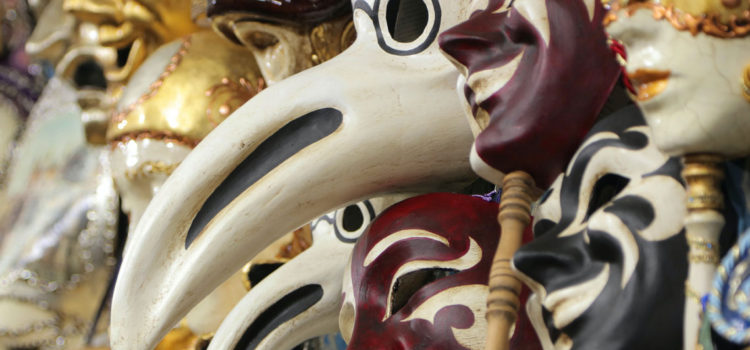 THE GARDEN HERBAL REMEDY THAT SURVIVED THE PLAGUE
    Four Thieves Vinegar is the stuff of legends and kitchen magic.  Recipes for this concoction are as numerous as the stories behind it.   An easy version for the home herbalist is a combination of garlic, rosemary, sage, thyme, lavender, peppermint and vinegar. It creates a vibrantly herbaceous remedy that may or may not protect your family from the bubonic plague, but will definitely enliven a salad, and help ease colds during the fall and winter.
According to one version of the legend, when the plague ravaged the city of Marseilles in the seventeenth century, four grave robbers escaped the inevitable death from plague by dousing their bodies and face masks in an herbal vinegar with strong antibacterial and antiviral properties.  Once captured, they were spared burning at the stake and granted a more merciful hanging by revealing their herbal secret.
You may have seen drawings of physicians wearing long robes, wide brimmed hats and beaked masks.  Those beaked masked held herbs, spices, and essential oils.  The robes were doused with similar fragrant concoctions.  Modern scientific evidence supports this seemingly odd behavior.  Many harmful microbes cannot survive in the presence of certain herbs and their essential oils.
FOUR THIEVES VINEGAR RECIPE
Add equal part of each herb to two cups of apple cider vinegar.
2 tbsps. rosemary
2 tbsps. sage
2 tbsps. thyme
2 tbsps. lavender
2 tbsps. peppermint
2 to four cloves crushed garlic
Add all herbs to a large jar, top with vinegar (cover to one inch of vinegar above the top of the herbs) and set in a cool, dark place to steep for two to three weeks.  Agitate the jar daily.  Strain through several layers of unbleached cheese cloth and store in several smaller jars.  Be sure to put some plastic wrap between the jar and the lid, as vinegar may corrode metal lids.
 USING FOUR THIEVES VINEGAR
For colds, take one tablespoon diluted in water a few times a day.
Add to marinades or salad dressings.
May be useful as a spray for toe fungus!
This legendary herbal remedy may not be approved by the FDA for the plague, but it can be useful in the kitchen and for warding off those winter colds.